Machine Gun Kelly is A-OK with bestie Pete Davidson dating Kate Beckinsale!
On Tuesday night, the rapper told TMZ he is happy for the 25-year-old Saturday Night Live actor and the 45-year-old Underworld actress.
Related: Machine Gun Kelly Talks Eminem Feud!
The 28-year-old, whose real name is Colson Baker, exclaimed:
"I love that s**t."
In fact, the musician knew pretty quickly that the two had great chemistry.
"Yeah, I had to figure it out… It took me like 15 seconds. She's rad."
While MGK is enthusiastic about Ariana Grande's ex's new relationship, Beckinsale's ex-boyfriend, Matt Rife, wasn't as supportive.
When he spoke to TMZ outside the Laugh Factory in El Lay Monday night, the 23-year-old comedian had a message for Pete:
"Man to man? Run."
In regards to his relationship with Beckinsale, Rife explained:
"We dated for a year and it was… complicated. A lot of ups and downs, but she's moved on and I'm hoping they've both found — or are getting out of it what they want to get out of it."
Ultimately, he hopes the two are "both happy," adding:
"I hope that it can build to where it's an established, good relationship… Best of luck to both of you."
Rife is best known for his appearances on MTV's Wild N Out and Total Request Life. Interestingly enough, he knows Pete from the comedy scene, but said he hasn't seen him in years.
As we wrote, on Sunday, Davidson and Beckinsale were spotted making out at a hockey game at Madison Square Garden next to Queer Eye's Antoni Porowski.
Not surprisingly, the whole thing created one of the funniest memes we've seen in a while!
In January 2019, Davidson and Beckinsale were spotted chatting it up at Netflix's Golden Globes after party, and in February, the two were seen holding hands as they left his stand-up comedy show in Los Angeles.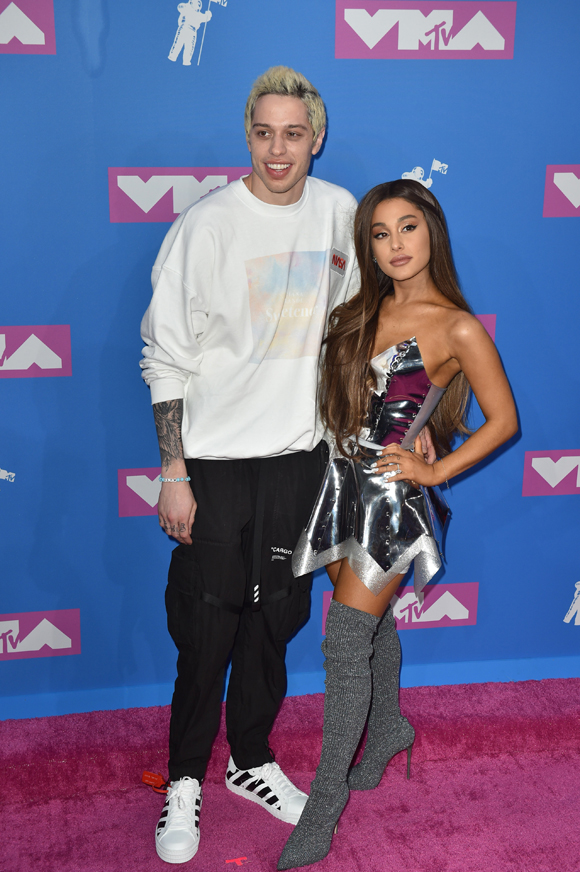 Back in October 2018, Davidson got out of a relationship with Grande, about three months after they got engaged. While the pop star has been open about their split on her album thank u, next, the comedian hasn't been so public about the breakup, though he reportedly had some hurt feelings.
MGK and Davidson both appeared in this year's Big Time Adolescence and The Dirt.
In January 2019, the two dudes sat courtside at the Pepsi Center, while they watched the Denver Nuggets beat the Charlotte Hornets by 13 points.
[Image via Sheri Determan/Adriana M. Barraza/WENN.]
The post Pete Davidson's BFF Machine Gun Kelly Gives Kate Beckinsale His Seal Of Approval! appeared first on Perez Hilton.